EVENT SPONSOR - SCIROCCO GROUP
Thank You!
Thank you to everyone who helped to make the 2021 Golf and Tennis Classic a success. Due to the generosity of our sponsors, donors, golfers, tennis players and dinner guests the Golf and Tennis Classic raised over $170,000 for The Arc's programs and services. Many Thanks to all who came out to help The Arc!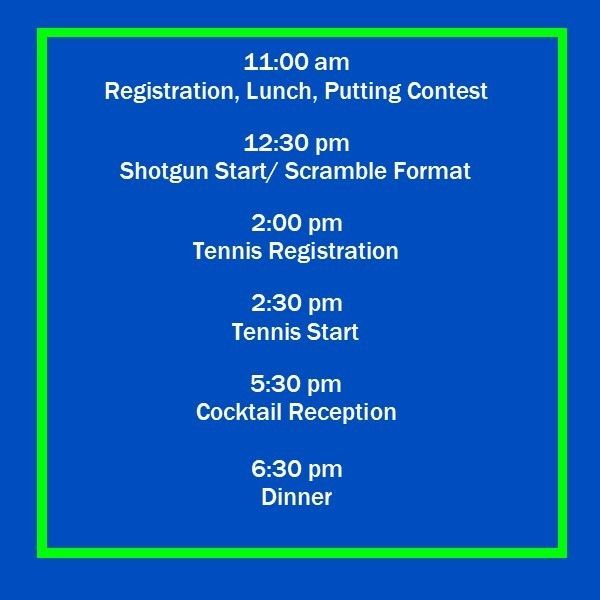 CAN'T ATTEND?
Make a donation and be part of making this event a success. Your support will help The Arc Continue to Care for individuals with developmental disabilities and their families as we recover from the pandemic or, donate to the Arc's campership fund and send a camper to The Arc's Camp Rainbow.

---
Seeking Items for the Silent Auction
Electronics (ipad/iwatch/Fitbit,echo) sports memorabilia, sports equipment, restaurant/store gift cards, hotel stays, summer vacation homes and other leisure travel, themed baskets, designer accessories, fine jewelry and excursions are just a few of the items that always generate lively bidding. 
Donors will receive acknowledgement at the event and on The Arc's website.  If you are interested in making a donation to the Silent Auction, please contact the Development Office at (201) 343-0322 or golf@arcbp.com
Download the flyer for more information and ideas.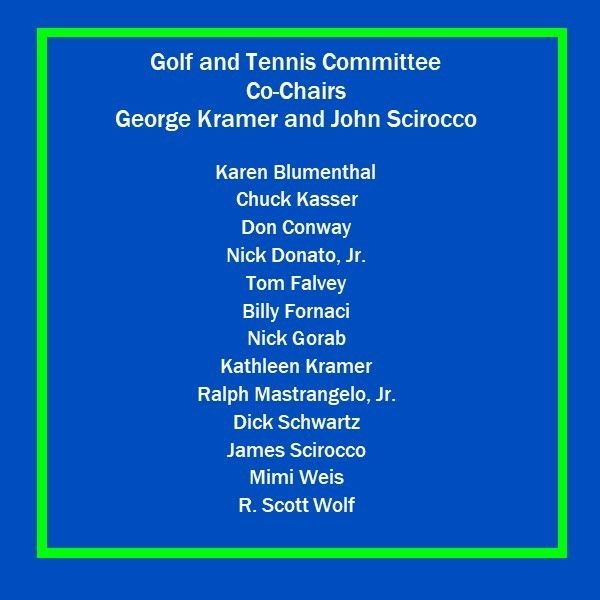 ---
Thank you to our Sponsors!
| Sponsorship | Sponsored By |
| --- | --- |
| Circle At The Hole Sponsor | Donato Financial Group |
| Beat The Pro Sponsor | Janney Montgomery Scott- Croonquist Group |
| Beat The Pro | Professional Group Plan |
| Beat The Pro | Franklin Mutual |
| Beat The Pro | Modpak, Inc. |
| Putting Green Sponsor | NJM Insurance Group |
| Putting Green Sponsor | Inserra Supermarket |
| Putting Green Sponsor | Pam MIller - In Honor of Betty Hoehne |
| Putting Green Sponsor | Cumberland Mutual Insurance Co. |
| Putting Green Sponsor | Henni & John Kessler |
| Tennis Prize Sponsor | Mimi Weis |
| Putting Green Sponsor | Bob Carnevale |
| Tennis Beverage Sponsor | Utica National Insurance Group |
| 9th Tee Sponsor | Crocco's Collision & Body Works |
| 9th Tee Sponsor | Nanina's in the Park |
| 9th Tee Sponsoror | NJM Insurance Group |
| 9th Tee Sponsor | Iroquois Group |
| 9th Tee Sponsor | John Kelley Mercedes Benz of Edison |
| 9th Tee Sponsor | Prestige National Inc.- A Facility Service Company |
| 9th Tee Sponsor | In Memory of Paul Kramer |
| 18th Tee Sponsor | In Memory of James S. Lacava |
| 18th Tee Sponsor | Lynn Smith - In Memory of Betty Hoehne |
| 18th Tee Sponsor | The Park Savoy Estate |
| 18th Tee Sponsor | Merchants Insurance Group |
| Tee Sponsor | Eipel Engineering Group D.P.C. |
| Tee Sponsor | ACCSES NJ, Inc. |
| Tee Sponsor | Howard and Karen Liss |
| Tee Sponsor | Tom Snopek & Peggie Telscher |
| Tee Sponsor | Roseann Aliano |
| Tee Sponsor | Nick and Somaya Gorab |
| Tee Sponsor | Clifton Oral Surgery |
| Tee Sponsor | Premier Risk Management |
| Tee Sponsor | Robinson Cole |
| Tee Sponsor | G. Builders LLC |
---