Hurricanes Harvey, Irma, Jose and Marie Relief Information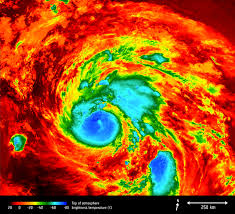 Our heart goes out to everyone in Texas, Louisiana, Florida, the Virgin Islands and Puerto Rico who are experiencing the devastation caused by the recent hurricanes. We are especially concerned about people with disabilities in the affected areas during these challenging times. Evacuation of people with disabilities presents special challenges such as the need for accessible shelters, support staff, medication, special equipment, sensory accommodations and behavioral support.
The Arcs in Texas have been severely affected by Hurricane Harvey and the resultant flooding. 
The Arc of Greater Beaumont in Texas was sheltering 40 people at their offices who had no where to go
The Arc of Florida reports that everyone  is OK but  there are many challenges ahead. 
The Arc of St. John's in St. Augustine Florida was sheltering about 75 people - see photo below.
The Arc of The Nature Coast in Florida was operating a special needs Shelter - see photo below
There are no Arc chapters in the Virgin Islands and Puerto Rico and due to the devastation we have no reports on disability services from there yet. 
A Hurricane Relief fund has been set up at The Arc of The United States for Hurricane Relief. Funds will be distributed to affected chapters as needs are presented. 
The Arc of Texas has set up a fund and the local Texas Arc chapters are accepting donations directly. In addition, an organization called Portlight is providing disaster relief for individuals with disabilities.
Below are the links to these funds and organizations:
The Arc of Texas Harvey Relief Fund  
The Arc of The United States- Disaster Relief Fund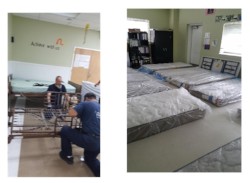 The Arc of St John's in Florida preparing to shelter people at their site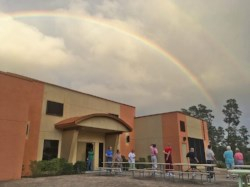 Rainbow over The Arc of the Nature Coast's Special Needs Shelter