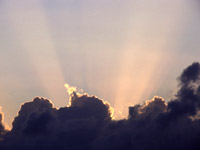 Memorials and Tributes
Tributes are a beautiful way to acknowledge those you care for, and at the same time help those in need. Tributes can be purchased for many reasons - to express birthday wishes, extend condolences, provide get well wishes, and honor marriages and births.
Your donation will be acknowledged promptly and an appropriate card will be sent to those you designate, informing them of your tribute, but not the gift amount. Your donation will also be noted in our annual report.